Think of 25 albums that had such a profound effect on you they changed your life or the way you looked at it. They sucked you in and took you over for days, weeks, months, years. These are the albums that you can use to identify time, places, people, emotions. These are the albums that no matter what they were thought of musically shaped your world. When you finish, tag 25 others, including me. Make sure you copy and paste this part so they know the drill. Get the idea now? Good.
At first I thought it would be difficult to remember the actual name of each of these albums. However, it turned out I only had to look up a couple. It is funny how things stick with you.
In absolutely NO particular order...
1. weezer - blue album
2. cake - fashion nugget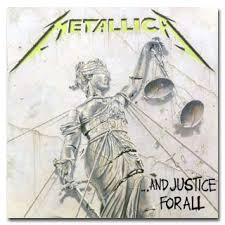 3. metallica - ...and justice for all

4. white stripes - white blood cells

5. guided by voices - do the collapse
6. wilco - yankee hotel foxtrot
7. radiohead - ok computer

8. bruce springsteen - born to run
9. the who - greatest hits

10. son volt - trace
11. boston - boston
12. beastie boys - paul's boutique
13. guns n' roses - appetite for destruction
14. ac/dc - back in black
15. def leppard - pyromania
16. man or astroman - experiment zero
17. modest mouse - the lonesome crowded west
18. weezer - pinkerton
19. wilco - being there

20. beach boys - pet sounds
21. ryan adams - heartbreaker
22. the ramones - loud fast ramones
23. the clash - london calling
24. the strokes - is this it
25. rage against the machine - rage against the machine
26. van halen - van halen
Weezer - The Blue Album // this album shaped me like no other...before or since.